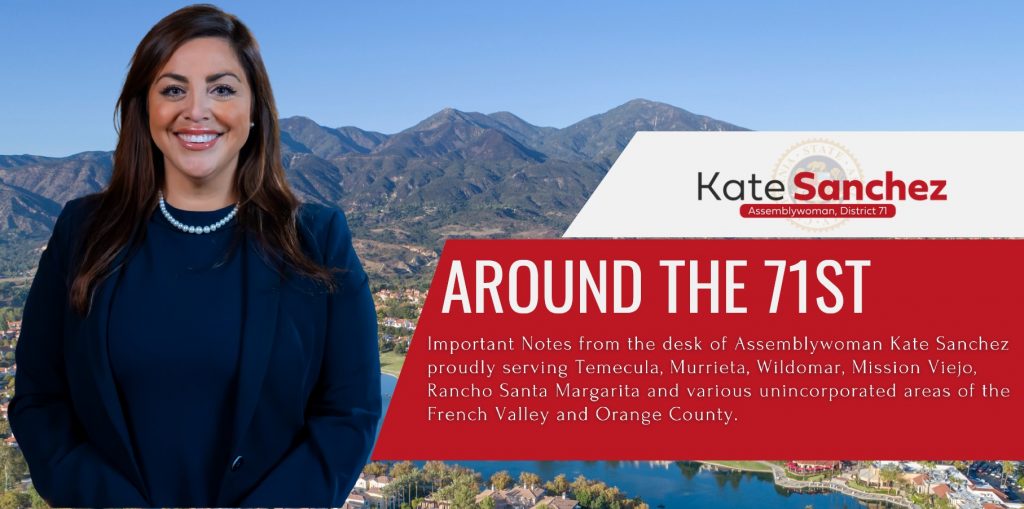 Many of you have reached out to me and my office and shared your frustrations regarding your skyrocketing utility bills. As I mentioned in a previous 'Around the 71st', Assembly Republicans sent a letter to the California Public Utilities Commission (CPUC) demanding something be done to assist every Californian.
In response to our letter, the CPUC has accelerated the Climate Credit to provide support for these bills. The combined Climate Credit of roughly $90 to $120 will automatically show up on the bills for Southern California Edison and San Diego Gas & Electric customers as soon as possible. For specific amounts, please see www.cpuc.ca.gov/climatecredit.
Additionally, both Southern California Edison (SCE) and San Diego Gas and Electric (SDGE) are offering reduced billings programs for qualifying customers.
To learn more about SCE Programs, visit https://www.sce.com/residential/assistance
To learn more about SDGE Programs, visit https://www.sdge.com/residential/pay-bill/get-payment-bill-assistance
These credits are a step in the right direction, but more needs to be done.
I will continue to update you as more unfolds here in Sacramento.